TOURIST COMPANY/ ENTITY COMMITTED TO SUSTAINABILITY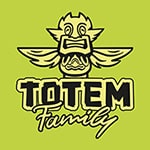 At TOTEM FAMILY, sustainability is a fundamental pilar which supports all of our operations. We have been awarded the prestigious Biosphere Sustainable Lifestyle seal of quality, which recognises our commitment to being a destination for responsible and sustainable tourism. This accreditation, which was awarded within the framework of Biosphere Destination certification, which was obtained by the "comarca" (local district) last year, highlights our efforts to create a form of tourism that respects the environment, is socially inclusive, and is accessible for everyone.
To obtain the Biosphere Sustainable Lifestyle seal, we have had to comply with the WHO (World Health Organization)'s 17 goals for sustainability. These objectives, which are also known as the Sustainable Development Goals (SDGs), cover a wide range of policy areas, ranging from protecting the natural environment to eradicating poverty and promoting gender equality.
The pursuit of sustainability is a long-distance race, rather than a sprint, and we are committed to continuing to advance along this route. We are proud of the progress that we have already made on the path towards sustainability, but we also recognise that there is always room for improvement. With this in mind, we will monitor and constantly evaluate our efforts to identify opportunities for further improvement and continue to implement good practices.
Biosphere Certified is a distinction that recognises the sustainable work undertaken by our company and also our ongoing work, which is based on a dynamic plan for sustainable business management. To obtain this accreditation, we have had to demonstrate how we have contributed to compliance with the 17 SDGs, the 169 objectives of the 2030 Agenda, and the 3 areas of sustainability, in an integrated and holistic way. In other words, our company is not only concerned about environmental questions, but also social and economic issues.
At TOTEM FAMILY, we take legality and the professionalisation of our business sector very seriously. Our inclusion in the Cens d'Organitzadors d'Activitats Fisicoesportives al Medi Natural (Census of Organisers of Physical-Sporting Activities conducted in the Natural Environment) of the Consell Català de l'Esport (Catalan Sports Council), with registration number C590, is an example of our commitment to working in a way that is both responsible and safe for the natural environment and carrying out physical-sporting activities in the heart of nature.
We are proud to have obtained the Biosphere Sustainable Lifestyle seal of quality, but we are also conscious that our work does not finish there. We will continue working hard to maintain and improve our focus on sustainability, with the goal of becoming a point of reference in the responsible tourism sector and of showing that it is possible to reconcile economic development with respect for society and the natural environment.
We would like to thank all of our collaborators, clients and allies who have given us their support on this path towards sustainability. Your confidence motivates us to continue striving to create a more sustainable future for everyone. Together, we can make a difference and help to build a better world!
.
Av. Victoriano Muñoz, 4, baixos, 25520, El Pont de Suert