TOURIST COMPANY/ ENTITY COMMITTED TO SUSTAINABILITY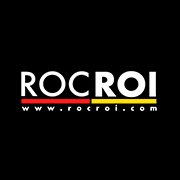 RocRoi is the company that creates unique adventure experiences; and why are they so unique?
We always try to make adventure activities, such as rafting, kayaking, hydrospeed, hiking, canyoning, mushing and snowshoeing, exciting experiences and invite people to enjoy them in nature, in a safe and sustainable way. In this way, we bring nature closer to everyone, with the help of experts qualified in each particular speciality.
The key idea behind RocRoi relates to helping people to have a good time out in the open air while, at the same time, making them constantly aware of our own ideals:
Tourism must be sustainable and safeguard the future of the planet.
Activities must bring people closer to nature and promote social and environmental commitments.
The activities must excite those who experience them.
RocRoi has expanded its horizons by travelling around the world and exploring new ways in which people can enjoy adventure experiences in a sustainable way.
More information about the company or certified entity
.
Biuse, 8, 25595 Llavorsí