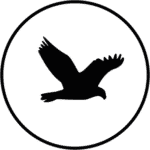 Ornithological tourism
Birds
With regard to species, it should be noted that it is possible to find: birds whose numbers have been in decline; species that have recently reappeared, including Dupont's lark; and others that are moving into new areas and comarques (local districts). More species that have nested and become established in the area, in addition to the fifty detailed, include: the greylag goose, the mute swan, the purple swamphen, the northern lapwing, the grey partridge, Tengmalm's owl, Montagu's harrier, the middle spotted woodpecker, the European penduline tit, the bearded reedling, the moustached warbler, the ring ouzel, the water pipit, the common crossbill, the citril finch, the Eurasian siskin and the yellowhammer. In most of these cases, almost all, or the majority, of the populations of these species in Catalonia can be found in either the Pyrenees or the Lands of Lleida.
BIRDING IN THE PYRENEES AND THE LANDS OF LLEIDA
In this section, we present information about the ornithological offer of the Pyrenees and the Lands of Lleida, highlighting: the fifty most outstanding bird species; the main natural spaces where they can be seen; and the tourism offers and experiences that have been prepared to provide visitors with services related to this type of tourism at our destination.
The information for this section has been obtained from the 2021 edition of the Atles dels Ocells nidificants de Catalunya* (Atlas of Birds that Nest in Catalonia), whose database has allowed us to produce nesting distribution maps organised by comarca. We have also updated both common names and scientific names in line with the latest academic criteria.
Among the most outstanding events to report has been the consolidation, and nesting, of the Cinereous vulture, which is a species that has been reintroduced since 2008.
*
Franch
, M., 
Herrando
, S. et al. 2021. Tercer Atles dels Ocells nidificants de Catalunya. ICO / 
Cossètania
. Barcelona