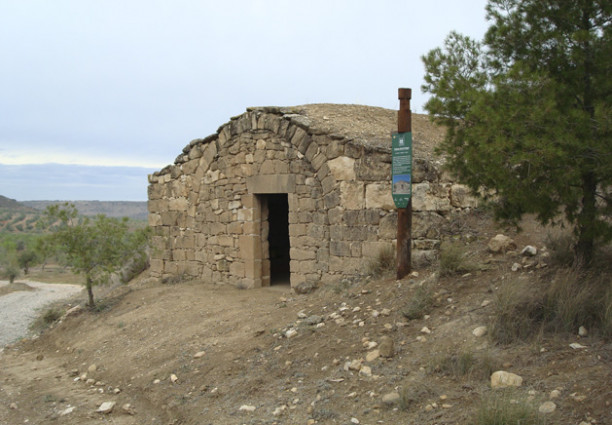 The Dry-Stone Shelter Route of Les Garrigues
The Vaulted Shelter Route allows people to visit 10 shelters, 1 storage tank and two other constructions that were made to collect rainwater. Following this route, visitors will be able to enjoy the important popular architectural heritage of this local district.
All of these dry-stone constructions can be visited and are signposted along the route. There is also information about their histories and characteristics.
The local district of Les Garrigues has a rich heritage of popular architecture with numerous dry-stone rural constructions. This heritage, of over 1100 different constructions, includes vaulted shelters, storage tanks, caves and murals, which are scattered across the local territory.
The vaulted shelters in the local district of Les Garrigues are quite curious, but now also emblematic, constructions. They were originally built to ease the time that farmers had to spend out in their fields at the time of the olive harvest. The most active moment for the construction of these shelters was during the second half of the 19th century.
Total length of the route: 60 km.
Castelldans: 2.8 km from the village (along the road to Albagés).
Les Borges Blanques:
Les Pedreres shelter: 200 m from the roundabout of the La Floresta industrial estate.
El Quintillà shelter: 2.2 km from the beginning of the route, on the road to Cervià de les Garrigues.
Vinaixa: a 2.6 km route (one way) from the main road (in front of the municipal swimming pools).
L'Albi: 1.7 km from the beginning of the route, on the road to El Vilosell.
El Vilosell: 1.2 km from the Hermitage of Sant Sebastià. As well as the shelter, which is shown on this map, the route from El Vilosell includes another 9 shelters and also other dry-stone constructions that can be visited.