BEFORE VISITING US, INFORM YOURSELFABOUT THE COVID-19 MEASURES
The Pyrenees and the Lands of Lleida are ready to welcome you with the maximum guarantees and want to ensure that you enjoy an unforgettable experience. When planning your next visit to Lleida province, there are a number of measures stipulated by the public health authorities that you must observe in order to optimise your experience:
Check the information that you need to know about the COVID-19 measures and restrictions for the Pyrenees and the Lands of Lleida.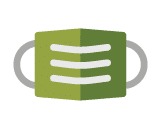 WEAR A MASK
In line with instructions from the public health authorities, it is no longer compulsory for adults and for children over the age of 6. To wear masks in the street, in outdoor spaces, in enclosed public spaces however, it is compulsory on public transport.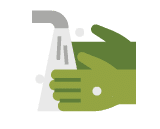 WASH YOUR HANDS FREQUENTLY
For maximum risk prevention.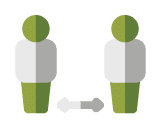 SOCIAL DISTANCING
Keep a physical distance from other people.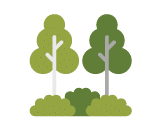 AVOID ENCLOSED SPACES
Prioritize outdoor activities and those in well-ventilated spaces.
The establishments that provide accommodation in our territory have taken serious measures to combat COVID-19 and to ensure the maximum safety of tourists and other visitors, and also their own staff.
– Before booking your accommodation, check the prevention protocols that they have been introduced.
– We must remind you to respect maximum capacities in communal spaces, keep a safe distance.
– For safety reasons, most establishments have modified their meal services, replacing communal breakfasts and buffet meals with individual servings.
– And remember to disinfect your hands both before and after each meal.
The catering establishments of the Pyrenees and the Lands of Lleida have prepared their premises to ensure the minimum risk of infection.
– Before travelling or planning a meal in a restaurant, check its opening and closing times and seating capacity, and also the safety distances both inside the premises and out on its terrace.
– Try to book as soon as possible and, if possible, avoid the busiest times. Eating out on a terrace will further minimize any risk. Remember, however, that a small group will be safer.

MONUMENTS AND CULTURAL AMENITIES
The museums and cultural amenities at our destination have adapted to the current situation so that you can visit them.
– Always respect interpersonal distances while you enjoy works of art and/or cultural spaces.
– Try to book your admission tickets in advance. Many cultural spaces have reduced their capacities; we therefore recommend that you purchase your tickets online.
– When you arrive, follow the signs. They will guide your visit and prevent you from crossing the path of other groups and visitors.
– If you use an audio guide, and you need headphones, use your own. Otherwise, request disposable ones, if they are available, or use an application on your mobile phone, if there is one.
– Follow the instructions provided on the posters and panels at all times, and also those provided by the guide who comments on your visit.
– If you decide to attend a festival, performance, show, or play, etc. … check the capacity restrictions and, if possible, buy your tickets in advance.

ACTIVE AND NATURE TOURISM
Although outdoor activities seem to be safer:
– It is recommended to do these activities in small groups in order to minimize the risk of infection.
– Whenever you can, use your own equipment for mountain activities.
– If you hire the services of guides or activity monitors, follow their instructions.
And if you have any questions, you can get in touch with us,
Patronat de Turisme – Diputació de Lleida