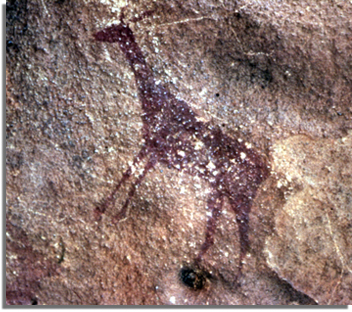 La The districts of Lleida house an important collection of cave art which was declared a UNESCO World Heritage site in 1998. Of the 16 different sites in Lleida province at which it is possible to see these remains, it is necessary to highlight the Roca dels Moros, near Cogul (Les Garrigues), which is one of the most important sites in Catalonia. This collection of naturalistic art forms, which dates from the end of the Palaeolithic period, was discovered in 1908. It consists of 42 human and animal figures grouped in hunting scenes and also includes a further 250 engravings.
Another site worthy of special mention is the Cova dels Vilassos (or Cova dels Vilars), which is to be found in the gorge of the same name, near the village of Os de Balaguer. This Bronze Age site houses 29 schematic figures.
Other collections of cave art that are open to visitors include: la Vall de la Coma and les Roques Guàrdies, in les Garrigues; Aparets I, II, III and IV, Antona I, II and III, the Cova del Tabac and the Cova del Cogulló, in la Noguera, and the Roc Rumbau or Roca dels Moros, in l'Alt Urgell.