Storytelling amongst the olive trees "What a story!"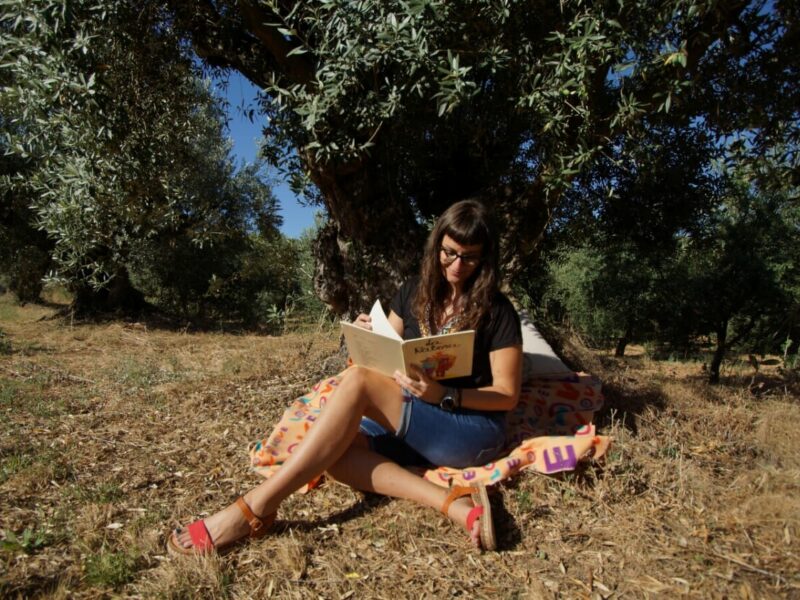 In order to transmit the care, culture and heritage of our ancestors, and their love of working the land and our territory to the new generations, we propose an educational activity for the whole family. The activity consists of a reading of folk tales on the estate itself. Once finished, we will be able to enjoy a tasting of bread with olive oil and to fill our stomachs a little. For those who want to, it will also be possible to take a walk through the estate and to see the trees and the land that we will just have worked on in the folk tales.
Les Garrigues
What it includes:
- Story telling
- A tasting of bread with olive oil
- A walk through the estate
Timetable:
Spring, summer and autumn. Always subject to the weather conditions.
By prior booking
Minimum and maximum number of visitors: 5 children (accompanied by 1 adult) - 20 people.
Price:
€5 children up to 12 years old.
All children must be accompanied by an adult. The companion will receive free entry.
Languages:
Catalan, Spanish and English
Molí dels Torms - Olicatessen
+34 973 128 362
info@olicatessen.com
EXPERIENCES
IN THE SAME REGION