Olive oil, wine and liqueur route passing through La Fulleda, Fulleda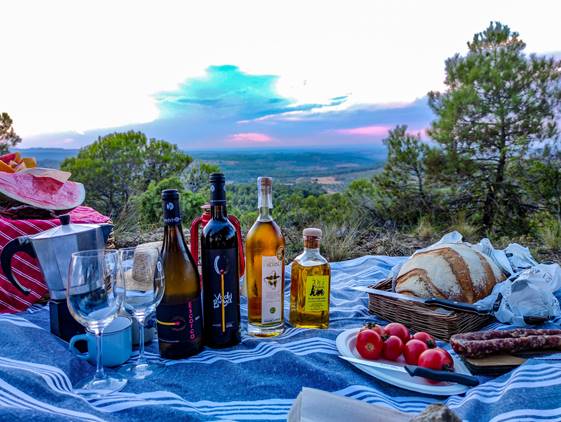 Discover the harmonic combination between the vineyard, olive oil and their derivatives, which has endured the centuries in Les Garrigues, via a stroll through Fulleda, accompanied by a great connoisseur of the world of olive oil, the local countryside, and the history of the village. You will visit the village mill, the Matallonga cellar and the Gabarró i Feixa distillery to discover their products from the people who produce them. You will also learn about artisanal methods of production and taste unique products of exceptional quality: extra virgin olive oil, quality wine of a variety known throughout DO Costers del Segre, and a liqueur produced using traditional methods.
Les Garrigues
What it includes:
- Guided visit to the village of Fulleda
- Guided visit the olive oil museum of Fulleda and an olive oil tasting
- Guided visit to the Matallonga cellar and a tasting of two wines
- Guided visit to the Gabarró i Feixa distillery, with a tasting and an appetizer
Timetable:
Throughout the year, from 10 am to 2 pm. By previous booking.
Price:
€22 / persona for visits to the cellar and the distillery
€16 / persona in the case of choosing to visit either the cellar or the distillery
Languages:
Catalan, Spanish and English
Boira Experience
+34 650 522 766 / +34 657 472 345
boiraexperience@boiraexperience.cat
EXPERIENCES
IN THE SAME REGION