Let's cook! Children's cookery workshop, La Granadella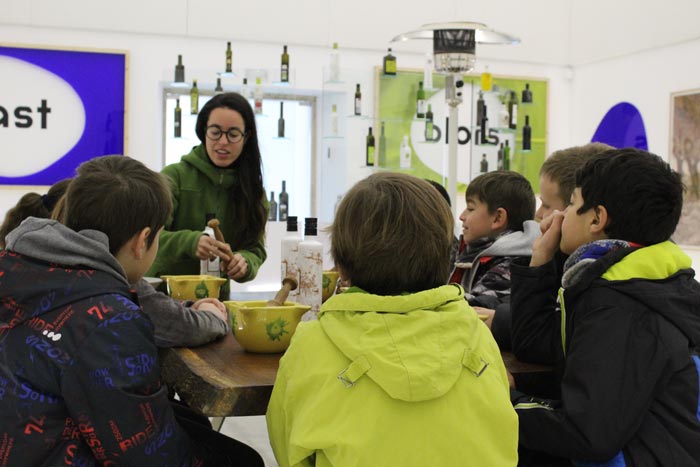 We will start the workshop with a journey through time to learn about the origins, and different uses, of aioli, which is one of the oldest culinary recipes in the world and also one of the most typical sauces used in Catalan cuisine. We will then make our own aioli, as it used to be made: with a pestle and mortar! We will also learn about where and how garlic is grown and we will plant a clove, which you can then take away with you! We will also create and decorate the country house where we plant, using recycled materials.
Les Garrigues
What it includes:
- Aioli workshop
Timetable:
All year
Closed on Mondays, Tuesdays and Sundays.
From Wednesday to Saturday, from 10 am to 2 pm and from 4 pm to 6 pm.
Always by prior booking.
Price:
€10 for children
Minimum of 5 children
Companions are free (up to 2 adults per child)
Languages:
Catalan, Spanish, English and French
Centre de la Cultura de l'Oli de Catalunya
+34 973 094 101
info@culturadeloli.cat
EXPERIENCES
IN THE SAME REGION