Les Cabanes Tour. Juncosa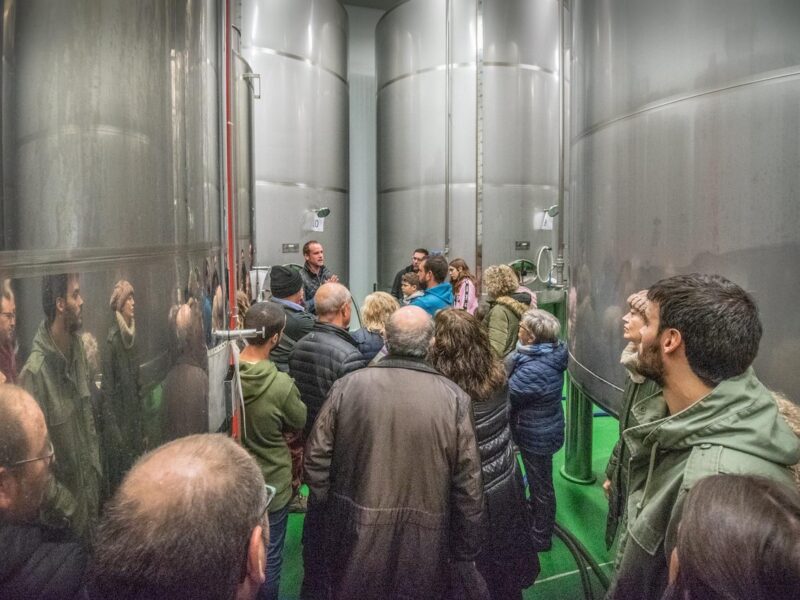 The visit begins at the village of Juncosa, with a guided visit to the olive oil mill, while it is working in the harvest season, in order to explain the experience of 100 years of working as a cooperative, which has produced Les Cabanes. After the tour, there will be a tasting of Les Cabanes extra-virgin olive oil, and the Oli Verd, Ecocabanes and Special Selection olive oils, which are of recognised and prize-winning quality. This is a unique experience in which it will also be possible to enjoy the local area, which includes olive groves surrounded by woodland and aromatic plants.
Les Garrigues
What it includes:
- A guided visit to the olive oil mill
- A guided tasting of four olive oils
Timetable:
In November and December: on Saturday mornings. By prior arrangement.
Price:
€5 per person. Free for children under 12 years old
Languages:
Catalan and Spanish.
Agrícola Sant Isidre i Secció de Crèdit de Juncosa SCCL
973 12 80 10
adm@coopjuncosa.com
EXPERIENCES
IN THE SAME REGION