Gastronomic experience between olive trees, La Pobla de Cérvoles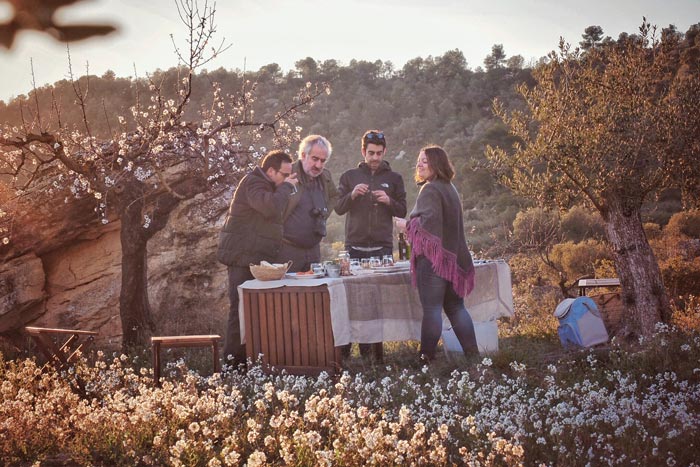 Olea Soul presents a half-day olive oil tourism experience. This takes place in different olive plantations, where it will be possible to enjoy a guided walk and a workshop on olives infused with aromatic herbs. There will be a blind olive oil tasting and a meal prepared in situ by the chef Montse Freixa to pay tribute to extra virgin olive oil and the local gastronomy. These are the proposals with which to end this enogastronomic activity.
Les Garrigues
What it includes:
Guided walk among olive trees
- Workshop among olive trees
- Blind olive oil tasting
- Meal in honour of extra virgin olive oil
- An activity suitable for pets
Timetable:
Any day of the week, from 11 am to 4 pm. All year round, except July and August. Groups of 6 to 12 adults.
Languages:
Catalan, Spanish and English
Olea Soul
+34 616 232 325
info@oleasoul.com
EXPERIENCES
IN THE SAME REGION