Guided visit, the history of olive oil and the countryside, Belianes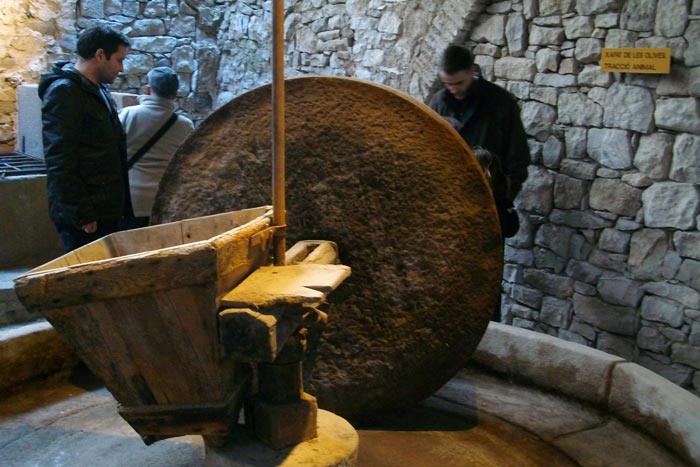 Enjoy an experience of the past at the Maurici Massot Mill: an olive oil mill that dates from the 17th century, where it is possible to see the original tools and equipment which were used with the press to make olive oil. Do not miss the large mural at the museum. It shows the whole olive oil-making process, from harvesting the olives through to obtaining the final product. This activity also includes a visit to the Ecomuseum, where there is an interesting collection of utensils related to historical rural life, such as traditional clothes and documents of historical and cultural interest.
L'Urgell
What it includes:
- Visit to the Maurici Massot Mill and to the large mural showing the olive oil-making process
- Visit to the Ecomuseum, the collection of utensils and tools associated with rural life
Timetable:
Every day of the week
Arrange visits by appointment.
Price:
€2.50 / person, groups of up to 8 people
€2 / person, groups of more than 8 people
Free for children under 5
Languages:
Catalan and Spanish
Ajuntament de Belianes
+34 973 330 139
ajuntament@belianes.cat
EXPERIENCES
IN THE SAME REGION